Hello world. My name is Stan.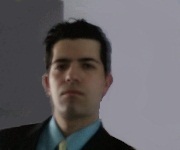 This is mostly a website where I will keep data references for myself. As a visitor, feel free to browse, read, post, download, purchase and link to my content. Don' hesitate to ask anything else.

A little about myself: I work with businesses, computers, networks and arts. I've decided that it is time to segregate from facebook and myspace and all the likes. The sites are great at one thing, and that is promoting mindless self indulgences which lead to non-productive lifestyles.
Though, my posts at the social network circles were primarily of humorous photos and slight advertisement, I have not had a decent enough social experience to proceed with using those services. I am sure that short term near future marketing strategies may still include these network circles, however, with their recent market decline it is my understanding that the best way to be heard will be here: at my personal website.
Thus, I welcome you to my site and hope that you enjoy your stay and take home something useful.
-Stan